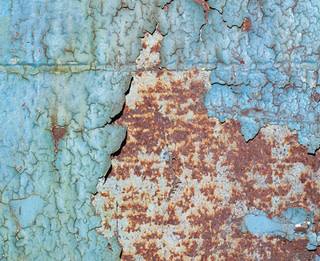 Fall in love with your yacht all over again
Refit and conversion
If you can imagine it, we can make it happen
Allow us to bring out the hidden potential your yacht holds. Whether your vessel is a luxury motor yacht, superyacht or gigayacht, whether she was originally built by Lürssen or another shipyard, we have the expertise and technology to give her a second life. Our refit and conversion specialists will advise you and explore the virtually unlimited possibilities to restore your yacht to her original splendour or expand and enhance her performance, features and appearance. Regardless of which type of work you wish to carry out, you can rely on Lürssen for full support and efficient execution in the finest tradition of German engineering and shipbuilding excellence.
Tell us about your ideas or let us inspire you.
Preserving and enhancing value
Refits and conversions large and small will not only add more comfort and convenience to your beloved yacht, but also safeguard and increase her value. Your project may be as small-scale as creating a new interior look and feel or as extensive as major technological improvements – either way, we will enable you to realise your wishes. At Lürssen, we see refit and conversion measures not as an expression of dissatisfaction with your vessel, but rather as a way of caring for the yacht you cherish. You will be blessed not only with even more yachting pleasure, but also with an opportunity to fall in love with your yacht all over again.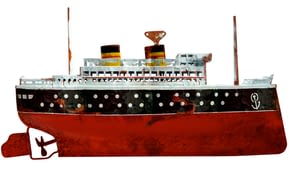 When is it time for a refit?
The age of the yachts we refit and the reasons for carrying out the projects are as varied as the owners and vessels. Generally, refits coincide with remedial work or technological upgrades. Many owners discover unanticipated wishes after several years of yachting, and a refit or conversion is the perfect opportunity to make them come true.
Milestones on the path to the rebirth
A refit project is a fascinating journey that begins with our initial consultations and ends with the rebirth of your yacht. Yet the relationship we develop with you and your vessel continues beyond delivery: Lürssen remains at your side to handle any issues, support you and – years later – talk about the next upgrade. The timeline below lets your explore the milestones.
Contact: you approach us with a yacht in need of attention.
First steps: we talk, visit the yacht and gather your ideas and wishes for the interior and exterior.
The proposal: once we have drawn up a job list, we work the numbers and give you a firm quote.
Proposal review: your representatives (owner's team) look carefully at our numbers and we fine-tune the offer to suit your needs and wishes.
Confirmation: we finalize the agreement and prepare to go ahead with the project.
The refit: your yacht is in our shipyard and we work our "magic".
Delivery: you take possession of your reborn yacht.
Follow-up: we remain in touch with you and your yacht, take care of any repairs and warranties.
The next project: after several more years of world-class yachting, we start talking about the next refit.

Why trust Lürssen with your refit?
Highly organized project management
State-of-the-art facilities
Great locations for the crew
Service orientation is our bedrock
Specialized and dedicated team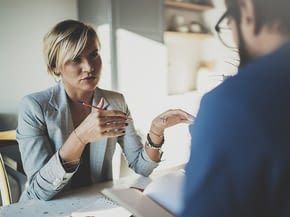 A think tank rarely found anywhere else
The know-how and resources that have made Lürssen yachts legendary are your guarantee of excellence in your refit or conversion project. Drawing on more than 1,800 engineers and skilled craftspeople as well as state-of-the-art shipbuilding technology, we will carry out the work on your vessel with the same love of precision and attention to detail that go into the creation of new-built Lürssen yachts.
The right shipyard for any yacht, any size
Lürssen is equipped to handle any size and type of yacht – from smaller and mid-sized vessels to the world's largest superyachts and gigayachts.
Learn more about our locations
3 refit centres: Hamburg, Bremen & Rendsburg
With dock capacities of up to 351 meters, our Hamburg facility is ideal for complex repair, refit, conversion and servicing of various ship classes. The state-of-the-art shipyard was originally established in 1877, and acquired by Lürssen in 2016. It covers an area of 451,000m2 and features one of the largest graving docks in northern Europe. Our Bremen facilities, with a total area of 198,700m2, are fully equipped for sophisticated conversions, refits and maintenance projects. Located directly on the Kiel Canal, which links the North and Baltic Seas, Lürssen Rendsburg specializes in refits and maintenance of smaller-to-mid-sized yachts.

Welcoming communities
Germany's largest port, Hamburg has a grand maritime tradition reaching back many centuries. As a seafaring city, Hamburg is open to the world and has a colourful international community. Our Hamburg shipyard, one of the seafront's dominating features, is in easy walking distance from shops, bars and outstanding restaurants offering local and international cuisine. Bremen, though smaller, is no less steeped in international seafaring tradition. Its history of maritime trade is reflected in the stately Hanseatic buildings surrounding the Market Square. The cosy town of Rendsburg on the river Eider became accessible to larger ships in the late 19th century, when the Kiel Canal was completed.

Even more reasons to refit with Lürssen
Whether your refit takes place at Hamburg or at another one of our eight shipyards, we make sure your team feels right at home. Like the maritime metropolis Hamburg, the cities across northern Germany where our facilities are located are welcoming and open-minded with fascinating cultural and entertainment opportunities.

Lifetime support
The yachting life is all about luxury travel and entertainment in complete freedom. To ensure that your yacht life is totally free of care and complications, we offer comprehensive lifetime support for your vessel. Our services provide not only peace of mind and pure yachting pleasure, but also make sure your yacht stays as strikingly beautiful as the day she embarked on her maiden voyage.
Learn more
Considering a refit or conversion?
We look forward to exploring the options with you.
---