To love yachts is to love the sea
To love the sea is to respect the environment
The Lürssen family and company are deeply aware of the need to protect not only the world's oceans and coastlines, but the entire global ecology and climate. In cooperation with our clients, we consistently apply our innovative resources to reduce the environmental impact of our yachts. For example, recent vessels feature a new compact silencer with integrated SCR filter and additional soot filter to lower NOx, soot and noise emissions below current regulatory limits. In addition, Lürssen is the first yacht-builder to utilize waste engine heat to operate a vessel's onboard desalination system for drinking water. We continue to invest substantially in research of energy technologies that promise a major step forward in sustainability, such as fuel cells and hybrid concepts. As one of the anchor partners in the Water Revolution Foundation, our mission is to drive sustainability in the superyacht industry through collaboration and innovation. But our interest in protecting the environment goes beyond the vessels we build: Lürssen is a major contributor to the marine biodiversity conservation organization Blue Marine Foundation.
A SUSTAINED COMMITMENT
OUR FAMILY TRADITION OF PURSUING SUSTAINABILITY
First-ever yacht with particulate filter: Ronin
RONIN (formerly IZANAMI) is the first yacht equipped with a diesel particulate filter, enabling reduced emissions.
Limitless utilises waste heat for desalination – another first
LIMITLESS utilises the excess heat from her diesel generators for desalination, providing on-board freshwater.
Hybrid propulsion implemented for the first time in Limitless
The 96-metre LIMITLESS is the first yacht to feature an energy-efficient hybrid propulsion system, comprising a combined diesel-mechanical and electric drive (PTI/PTO).
For the first time, a yacht is built with a common-rail main diesel engine
The 70-metre SKAT, built in 2002, is the first yacht to use a common-rail engine as the main engine. This enables a reduction of emissions and fuel consumption to a minimum.
The large windows of RISING SUN are covered with special heat-insulting foils.
This exceptional material lowers the energy required for air conditioning significantly, reducing emissions substantially. RISING SUN has also been equipped with customised particulate filters to efficiently extract soot from exhaust fumes.
Lürssen makes a commitment to fuel-cell technology
Lürssen becomes involved in research projects aimed at using fuel cells as an on-board energy source. Fuel cell technology powered by methanol is a big step towards a zero pollution Lürssen Yacht.
One of the world's largest yachts now uses waste-heat recovery
One of the largest yachts in the world, 155-metre AL SAID is equipped with an extensive waste-heat recovery system for freshwater production through desalination.
Lürssen starts a wood modification project to develop alternatives to teak.
Various modification processes have been studied and combined in order to achieve technical and visual properties comparable to those of teak.
The fuel-cell research project Pa-X-ell is launched with Lürssen on board
Lürssen becomes a partner in the national research project Pa-X-ell, aimed at development and testing of marine hybrid fuel-cell systems utilising hydrogen reformed from methanol.
ARKLEY features a sophisticated wastewater treatment system based on membrane technology.
The treated water is close to drinking-water quality. The solution becomes a standard installation on Lürssen yachts.
A ballast water treatment system is integrated for the first time
TOPAZ is the first yacht to feature a ballast water treatment system.
An ambitious R&D project yields an exhaust-gas treatment for NOx emissions
The R&D project KeSS leads to the development of a compact exhaust system including a selective catalytic reduction (SCR) system, significantly minimizing NOx emissions.
DILBAR is equipped with air-injection systems for lower emissions and greater efficiency
The air-injection solutions at the transverse thruster and beneath the hull result in reduced noise emissions, lower vibration and greater fuel efficiency.
Battery installations on two vessels enable peak-load shaving and energy storage
MADSUMMER and the refitted DRAGONFLY feature large integrated batteries to store electrical energy and absorb short-term load peaks, avoiding the need to start a second generator.
The Innovation Lab sees the first-ever feasible fuel-cell solution for yachts
The Innovation Lab yields the first maritime PEM fuel-cell system equipped with an integrated methanol reformer and fully integrated into the yacht environment.

We don't just want to use the latest technology on board, we want to advance the status quo.
ELEGANT, DURABLE, SUSTAINABLE: TESUMO
MEET OUR TEAK ALTERNATIVE FOR SHIPDECKS
For decades, naval architects, shipbuilders and yacht owners have been seeking an alternative to teak for shipdecks. As attractive as the beauty, durability and functional properties of teak are, its cultivation and harvesting raises environmental issues. In 2008 Lürssen responded to this dilemma, launching a project to develop an equally attractive alternative in collaboration with the University of Göttingen and the Bavarian shipdeck specialist Wolz.
The result: Tesumo, a sustainably farmed and modified wood with qualities that match and even surpass teak in marine applications.
Find out more
GREEN HYDROGEN FUEL CELLS: ZERO GREENHOUSE GAS EMISSIONS
THE PATH TO EMISSION-FREE YACHTING
Probably the most groundbreaking achievement is our progress in using fuel cell technology. Lürssen is building its first yacht with fuel cell technology for a pioneering and technology driven client. The fuel cell – driven by hydrogen which is continuously reformed from methanol – is flanking the conventional generators and is a big step to an emission free Lürssen yacht.
Find out more

INNOVATION - KEY TO SUSTAINABILITY
Lürssen has always understood yacht-building as an industry with a high demand for new technologies. This is one of the reasons why Lürssen continuously strives to stay at the forefront, as the founders and other early movers always did.
"My great grandfather built the world's first motorboat in 1886. My dream is to be the first to build a motor yacht without a combustion engine." - Peter Lürssen
DRIVING SUSTAINABILITY TOGETHER
ONLY INDUSTRY-WIDE CO-INNOVATION CAN LEAD TO MEANINGFUL SUSTAINABILITY
It takes a concerted effort to address a global challenge. Accordingly, Lürssen works with leading institutions and organizations to develop sustainable solutions for yachts and other vessels. We also partner with major marine environmental initiatives. Lürssen is an Anchor Partner of Water Revolution Foundation and a Major Partner of Blue Marine Foundation.

The Water Revolution Foundation is a great platform to promote and advance a new culture of environmental awareness within our industry. We also carry out joint activities to reduce environmental pollution in addition to the individual measures that each company already undertakes.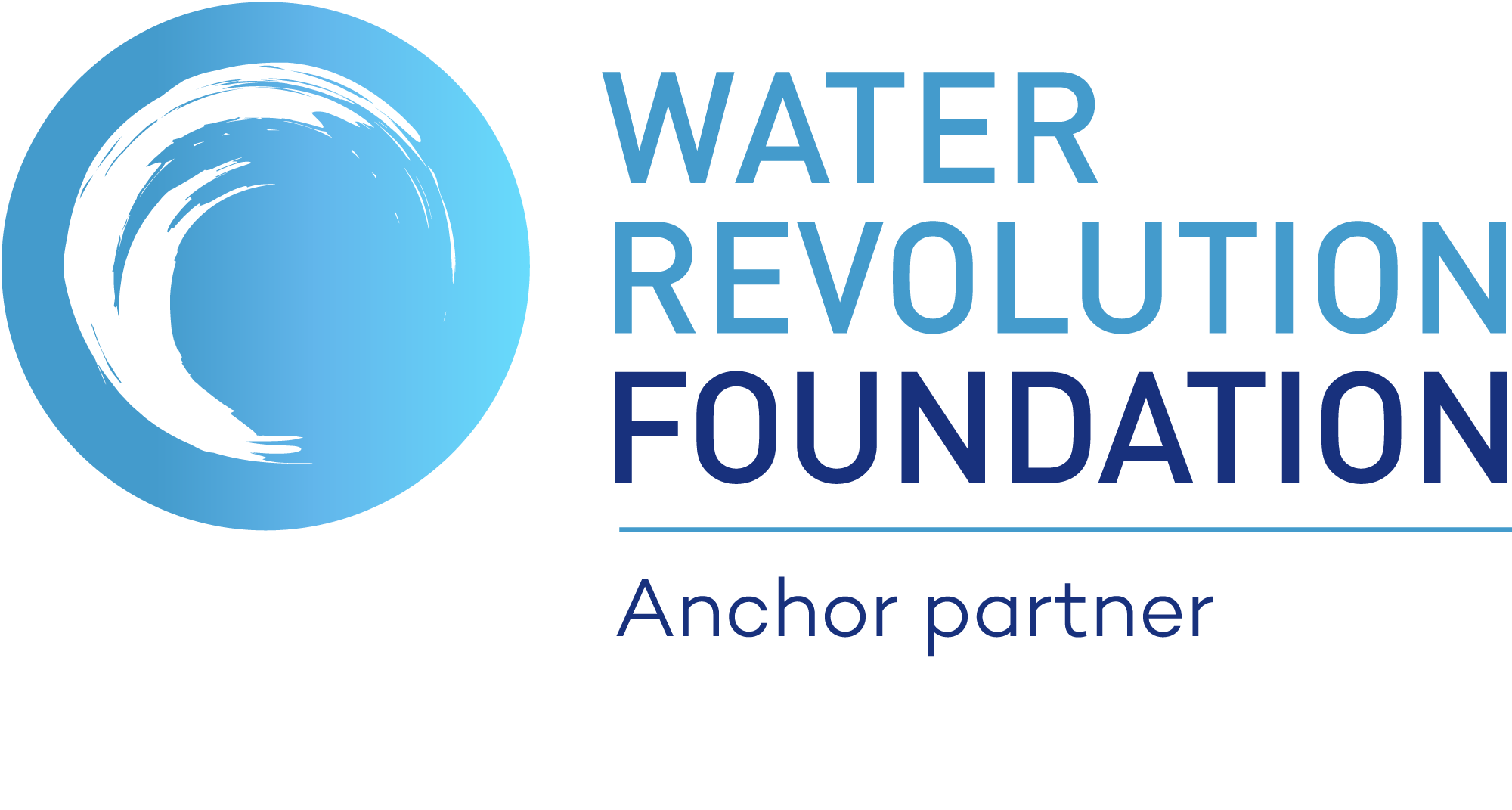 The Water Revolution Foundation is a non-profit organisation dedicated to driving and accelerating sustainability in the superyacht industry. With the urgency to reduce the ecological footprint of yachting, Lürssen is pleased to be one of the anchor partners in this challenge. Water Revolution Foundation's activities revolve around three areas of focus:
Promoting new technology and empowering innovation
Proactively creating the industry's own sustainability agenda, going beyond legislative requirements
Investing in ocean conservation
Find out more
LÜRSSEN IS A MAJOR PARTNER OF
Lürssen is a major partner of the Blue Marine Foundation, an organization dedicated to restoring healthy oceans by supporting marine biodiversity. The Foundation had impressive initial successes and has ambitious – but reachable – targets for the coming years.
Find out more


You can contribute too
Lürssen encourages the yachting community to join us in supporting the Blue Marine Foundation.
Support Blue
Wish to share thoughts on sustainability?
We would love to hear from you
---